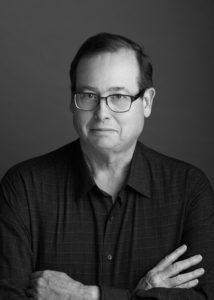 Bruce Sinift has over 30 years' experience representing clients in real property transactions with an emphasis on commercial leasing. He has represented commercial owners and tenants, investors, and non-profits in land development and leasing matters, as well as private parties in purchase and sale of commercial and residential Representative Transactions.
Commercial Leasing
Drafted and negotiated office leases and subleases for a variety of clients including technology companies, private investors, and investment management entities.
Represented software company in negotiating multiple commercial office leases in San Francisco and Silicon Valley.
Represented established and expanding database company in negotiating and drafting original office lease, subsequent multiple expansions, and subleasing of commercial space in the South Bay.
Represented individual investor as landlord in multiple commercial leases in Contra Costa County shopping developments and a stand-alone building in San Mateo County.
Represented commercial tenant in long-term shopping center lease in Santa Clara County.
Represented wealth management company in negotiating and drafting a long-term office lease and office sublease in San Mateo County.
Drafted and negotiated purchase, sale, and development agreements for commercial and residential properties, raw land, and build-to-suit transactions in and outside California.
Other Real Property Transactions
Represented investors in the sale of raw land for subdivision and residential development in Southern California.
Represented multi-national company in the negotiation and drafting of purchase agreement, design agreement, governmental economic incentive agreement, and build-to-suit agreement with the private seller and state government involving an eight-figure initial investment by client.
Represented an individual investor in the development, subdivision, and sale of raw land in the Bay Area.
Represented owner of improved real property in the South Bay in the sale of property for residential development.
Represented high-net-worth individuals in the purchase, design phase, and building of custom homes in the Bay Area and out of state.
Represented LLC in the sale of commercial property in Santa Clara County.
Represented buyers in purchase of direct sale of residential property in Santa Clara County.
Represented sellers in direct sale of residential property in San Mateo County.
Represented buyer in lease–option to purchase residential property outside of California.
Bruce earned his B.A. degree in Psychology from San Francisco State University (recipient Alumni Scholarship: highest cumulative GPA as a senior in the School of Social Sciences) and his J.D. degree from University of California at Los Angeles School of Law (Distinguished Advocate, Moot Court Program).
In his spare time Bruce enjoys film, SF Giants, Golden State Warriors, and all things tech.